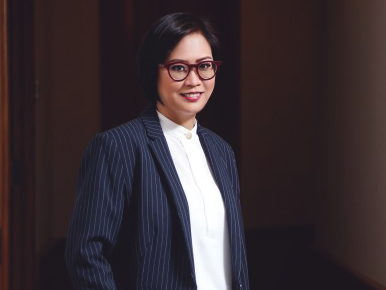 Professional Lawyer: Tamiza Saleh – Wiriadinata & Saleh
Tertarik terjun ke dunia corporate lawyer saat melihat sang ibunda, Tamiza Saleh
akhirnya turut berkecimpung di dunia yang sama sejak 1993. Mulai saat itu, dia menjadi spesialis banking, project finance transactions, mergers and acquisitions, serta aviation & automotive. Sebelumnya, ibu dua anak ini bergelut di divisi hukum salah satu bank swasta nasional di Jakarta sejak 1991. "Banyak hal memang saya pelajari saat bekerja di bank, namun dunia konsultan hukum korporasi yang jauh lebih bervariasi dan luas daripada hukum perbankan, akhirnya lebih menarik bagi saya," tuturnya saat ditemui di kantor Wiriadinata & Saleh.
Menjalani karier sebagai corporate lawyer selama 25 tahun, sepak terjangnya tentu sudah tidak diragukan lagi. Saat menghadapi suatu kasus, wanita yang mengenyam pendidikan di Curtin University of Technology, Australia, ini selalu berusaha untuk mempelajari transaksi dan dasar-dasar hukum kasus yang akan dihadapinya. Selalu fokus, sabar, responsif, komunikatif dengan klien dan counterpart, dan membentuk teamwork yang baik dengan partners, asociates yang terlibat juga dilakukannya sebagai pendekatan untuk meraih goal yang dituju.
Salah satu kasus yang pernah ditanganinya adalah proses merger Bank Mandiri beberapa tahun lalu. Saat itu, empat bank milik pemerintah di-mergermenjadi satu kedalam Bank Mandiri. Dia juga pernah menangani restrukturisasi Garuda Indonesia disekitar awal tahun 2000-an. Dia bahkan sempat menangani masalah pembiayaan proyek pembangkit listrik tenaga batu bara di Jawa Timur, pembiayaan luar negeri, dan penawaran internasional promissory notes untuk pembiayaan pembangkit listrik tenaga panas
bumi di Indonesia.
Untuk artikel selengkapnya dapat dibaca di majalah cetak dan digital Women's Obsession edisi April 2019
Naskah: Indah Kurniasih Foto: Fikar Azmy